A volunteer can be anyone who cares about people closest to us and their poverty, misfortunes, or helplessness. And the closest ones are those, who have been sent in our lives, so we could help them.

Be one of us by sending email to tuvu@biedribatuvu.lv or calling Lāsma on +371 29186682 or Zane on +371 26319985
.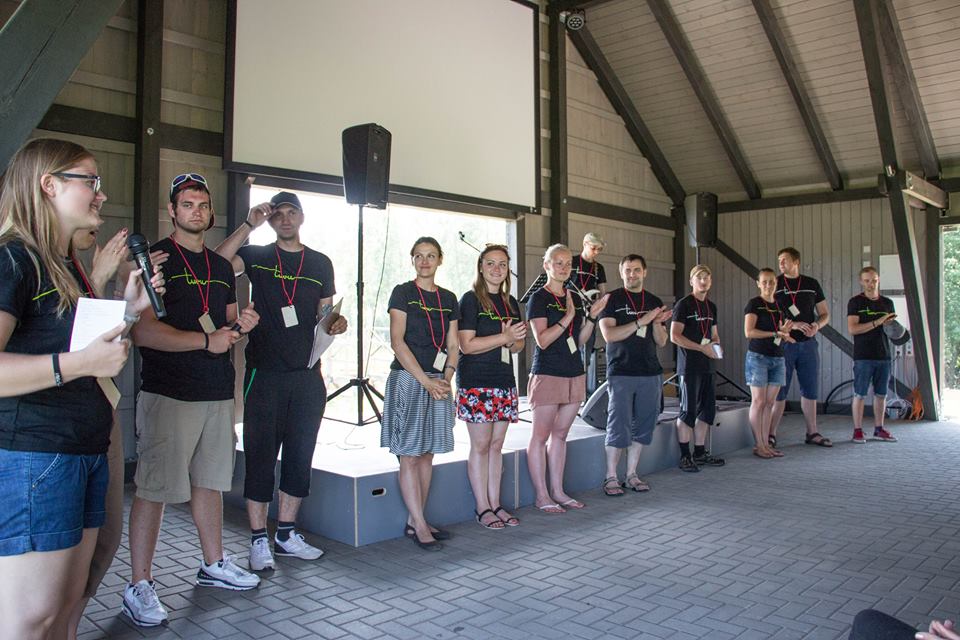 Donate
PRACTICAL THINGS
You can donate things that you don't need any more, but which could be useful to others - undamaged and clean items, clothing, shoes, tableware, household items, furniture, food etc.
TIME
You can also donate the most valuable and important thing you have - your time - to visit people who have been forgotten or excluded and feel like no one needs them. To do so, we will support you with gifts to give these lonely people and families.
Your time helping in the warehouse as well as the shop will be very useful too, the work here is never-ending!
FINANCES
Donate money - these assets will serve many charity purposes - buying medicine and food, providing health care, or making better the living conditions for the poor. Often families with children live in very bad conditions. Financing is also needed for organizing camps, filling up children's school bags and other significant projects.
Requisites for donations:
Biedrība "Tuvu"
Reģ.nr.40008218248,
Saules iela 2, Brankas, Cenu pag.,
Ozolnieku nov., LV-3042
AS SWEDBANKA
HABALV22
LV89HABA0551038311087

How can you become our partner?

Everyone who has a desire to help poor people can be involved and we will gladly help. You can be either a legal or physical person, we will provide you with practical help (providing clothing, footwear, food, household chemicals etc.) so you can go ahead and distribute these items in your municipality or town to those in need. We encourage You to take a step in faith and start! Feel free to look in the Contacts section and reach us, we will help you!

Thank you!
Dear supporters, volunteers, and friends of organization "Tuvu". We are very thankful to you for your time, talents, sincerity, prayers, practical things, and trust! Only with you and your help we are able to do our work, which brings us fruits, satisfaction, and repays with stories about changed lives. Only with you we can take step by step to further growth.