Thank you for being with us in 2017!
The last day of the year is one for reviewing what we have managed to do and setting new goals for the new year. If we would review 2017 as accountants do, this would definitely be the most intense year since "Tuvu" was established. At some points it seemed like we are on a roller coaster that takes us along without the option to hop out or brake. It has made us to think about our priorities, review them and try to differentiate between the important and the insignificant things. And we also learned to use the word "no" more often. Otherwise, it can be too late. Because sometimes less is more. Less, but more special relationships... Less, but more special things... Less, but more unforgettable travels... Less... But this awareness confuses us, because "Tuvu" is everything but less - we now have twice the amount of employees we had last year. The amount of received cargoes from Germany has grown three times, there are now 2 charity shops, thus twice the work to do. Also the work with warehouse premises and social help centre will start very soon, in 2018, so the amount of work contributed here has been great. The amount of projects has also increased - in summer 2017 we had 2 construction projects for renewing homes for families in need. There's also doing the daily work in warehouses, distributing items in the centre and office... A lot of the jobs couldn't be shown in the social media, although we understand how important that is. But we still need some helping hands, so our resolution for new year is to find balance in what we do and to gratefully receive help from others, which wasn't as easy until now, since we always had that little shy Latvian voice in the back of our heads to not burden someone and just say "OhWe'llFigureSomethingOut".
It would be impossible to mention each and every one, because there's so many of you, who were trustingly with us during 2017... We just want to say that without you - the volunteers, employees, friends, supporters, donors and contributors - we wouldn't exist, or we would go back to a time 15 years ago, when we distributed clothes and food from a garage of a private house, which, now looking back, is a good start for establishing organization "Tuvu" the way it is today.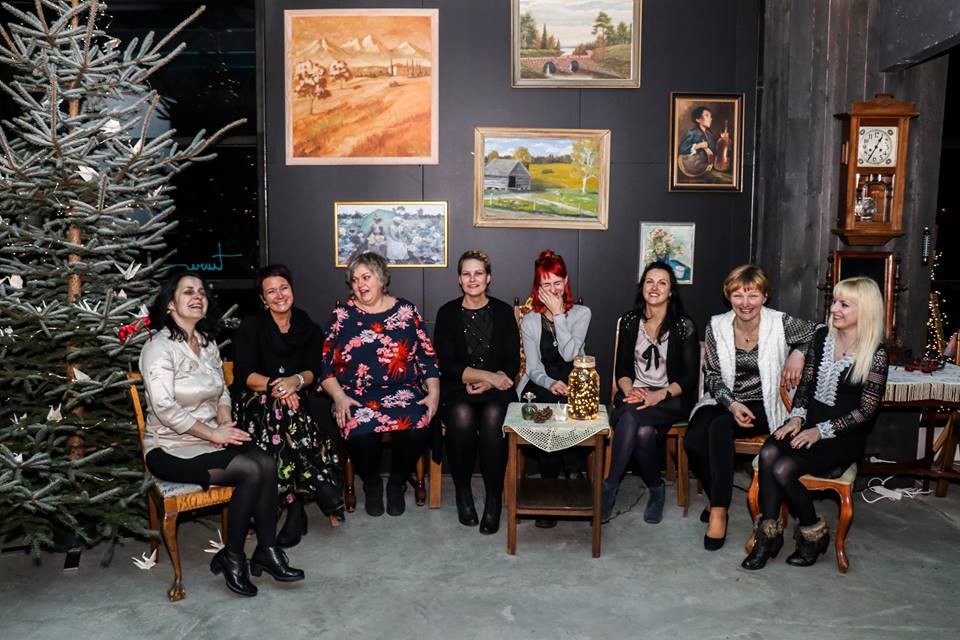 No comments
Leave a reply